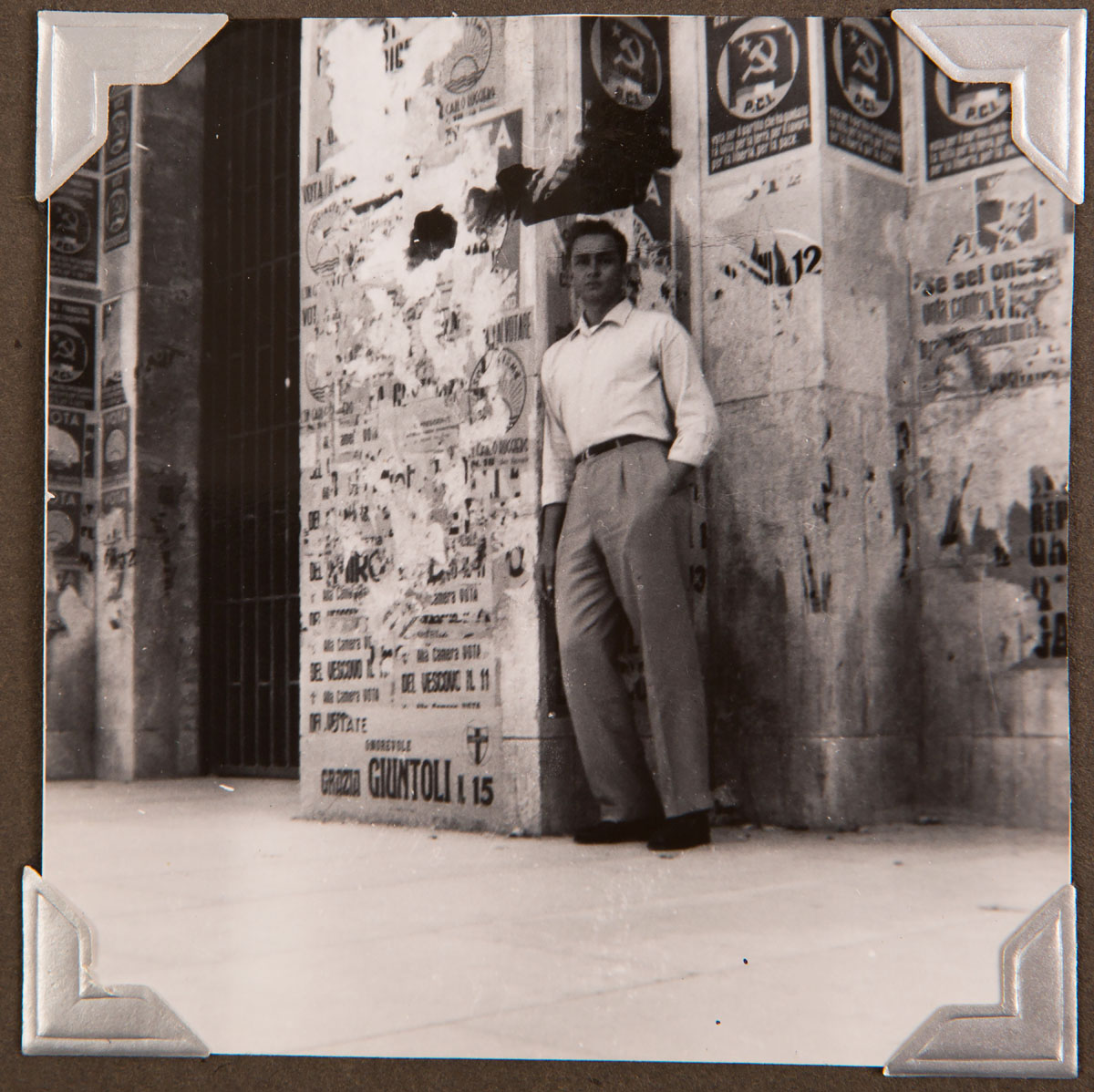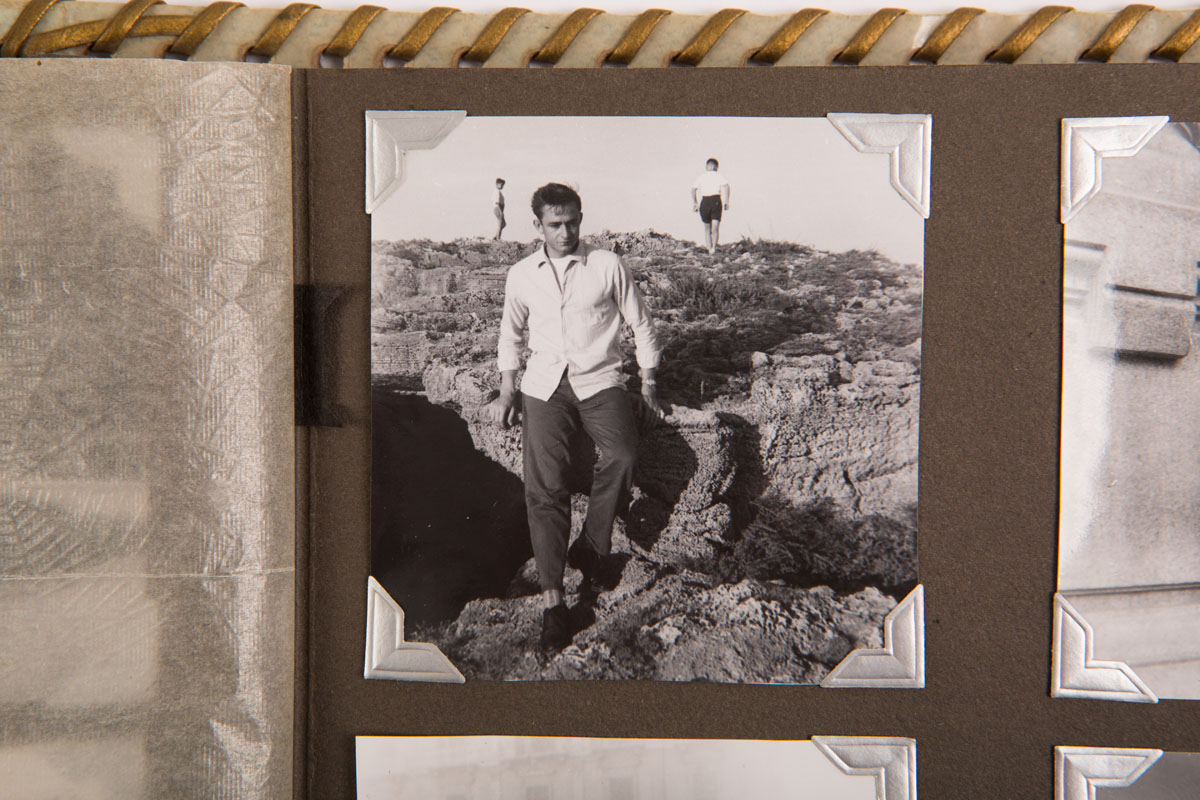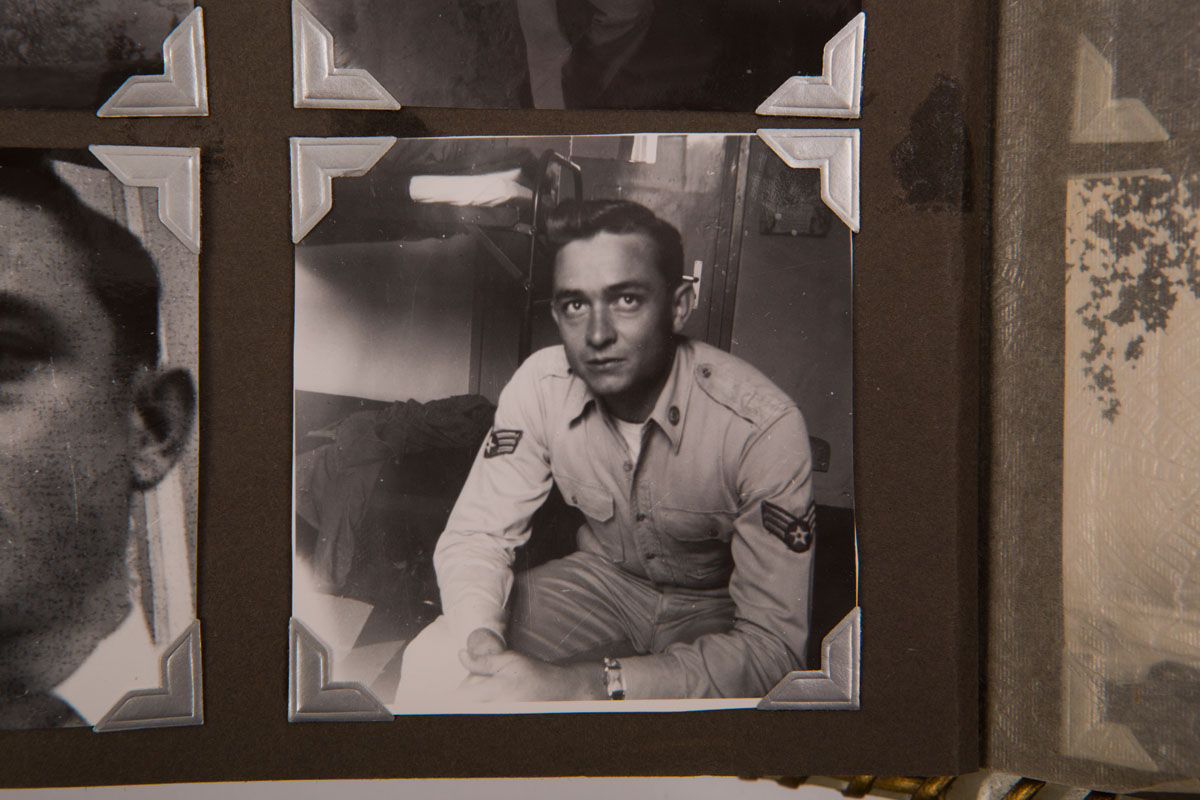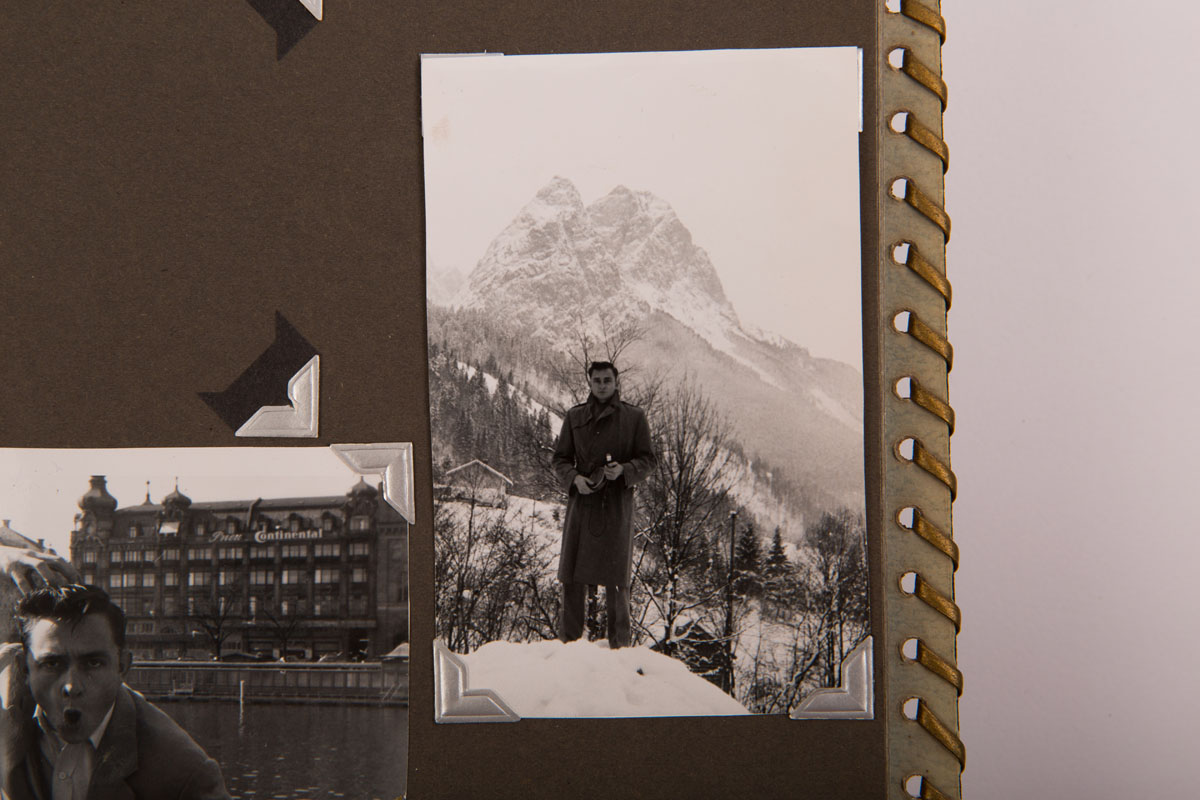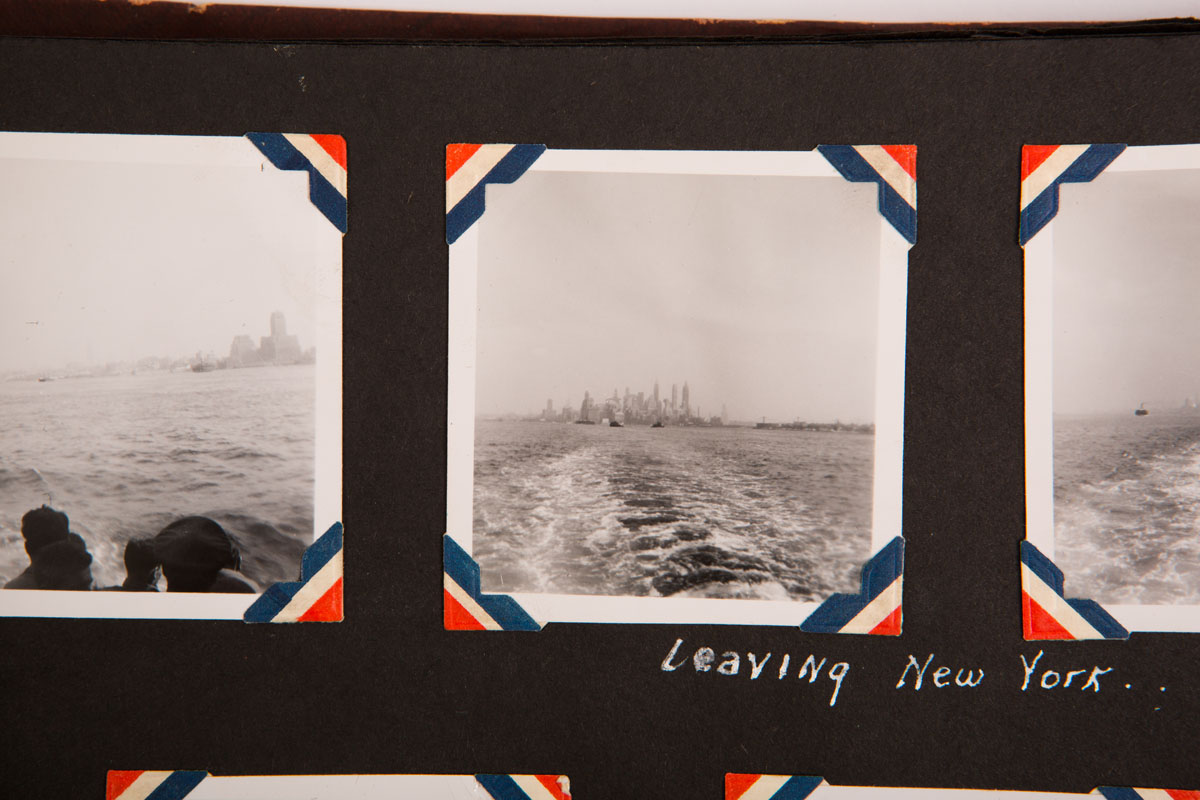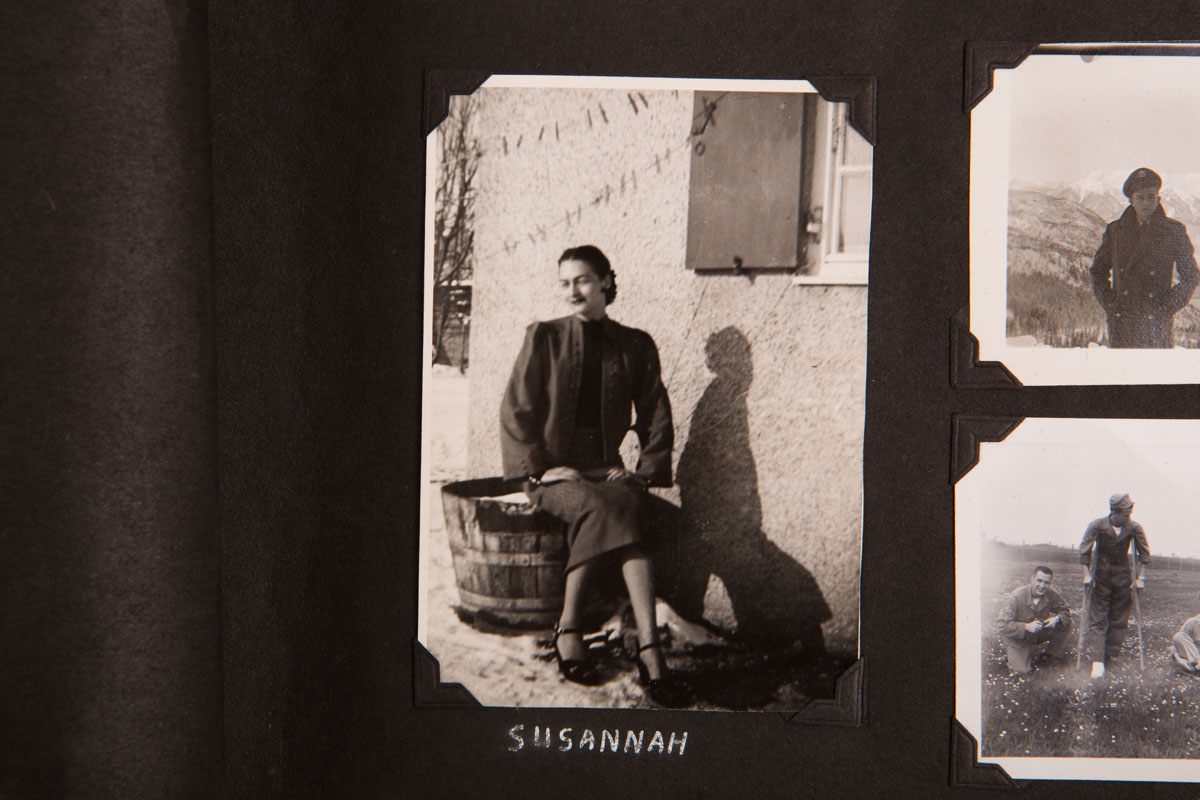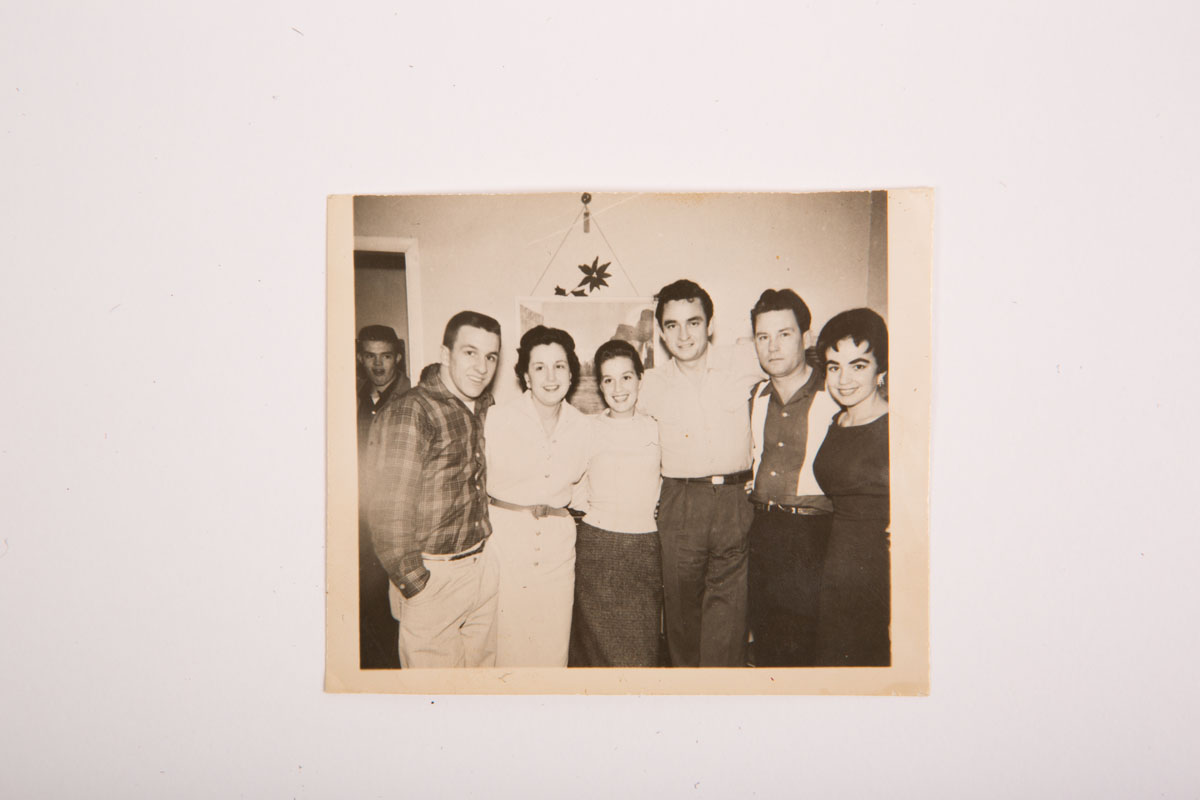 These photographs are precious documents of the years when young J.R. Cash was not quite Johnny Cash, but was in the first stages of becoming that man. He created these scrapbooks himself, in his late teens and early twenties, including meticulous handwritten notes about the people and places in the photographs. Except for the photographs he is pictured in, he took all these photographs himself.
He saw the world outside Arkansas for the first time while stationed in Germany, and it changed him dramatically. He photographed the places and people that affected him and wrote about the epiphanies he experienced. He documented with images and words his life on the base and his fellow soldiers, and his first trips through Europe while on leave. He stood under the Eiffel Tower like so many wide-eyed tourists before and since. He attempted to ski in the Alps and took photographs of charming towns and medieval streets.
His awe and excitement were palpable in his letters home, and in the heartfelt, visceral quality of his photographs. His love of travel was seeded in his soul in those few years, and lasted for the rest of his life. His budding love of photography was a subsequent private passion. He was a restless and devoted photographer for his entire life, and carried multiple cameras with him everywhere he went.
This is the first time they have been seen outside the family. We are proud to share them, as testimony and with love for the young, curious J.R. Cash, who became Johnny Cash, who became our father.
- Rosanne, Kathy, Cindy and Tara Cash